vinyasa yoga in the heart of Surrey
About Soma
Soma is a vinyasa yoga studio in the heart of Surrey.
The name comes from the Vedic principle of bliss and internal happiness, something we all have the power to identify and create for ourselves.
The concept is designed to help you access your inner power, and create a sense of enhanced harmony through an empowering and nourishing yogic experience.
With small classes designed around specific student needs, you'll get the personalised attention required to get the most out of your practice, whether you're a complete beginner or an experienced yogi.
Philosophy and Meaning
Soma is best explained as the bliss of our own existence that we naturally pursue. We are all seeking happiness in one form or another, united by our wish to experience greater fulfilment in life. Yoga can help us to refine this pursuit of happiness through the development of the spiritual self, starting with awareness of the physical self.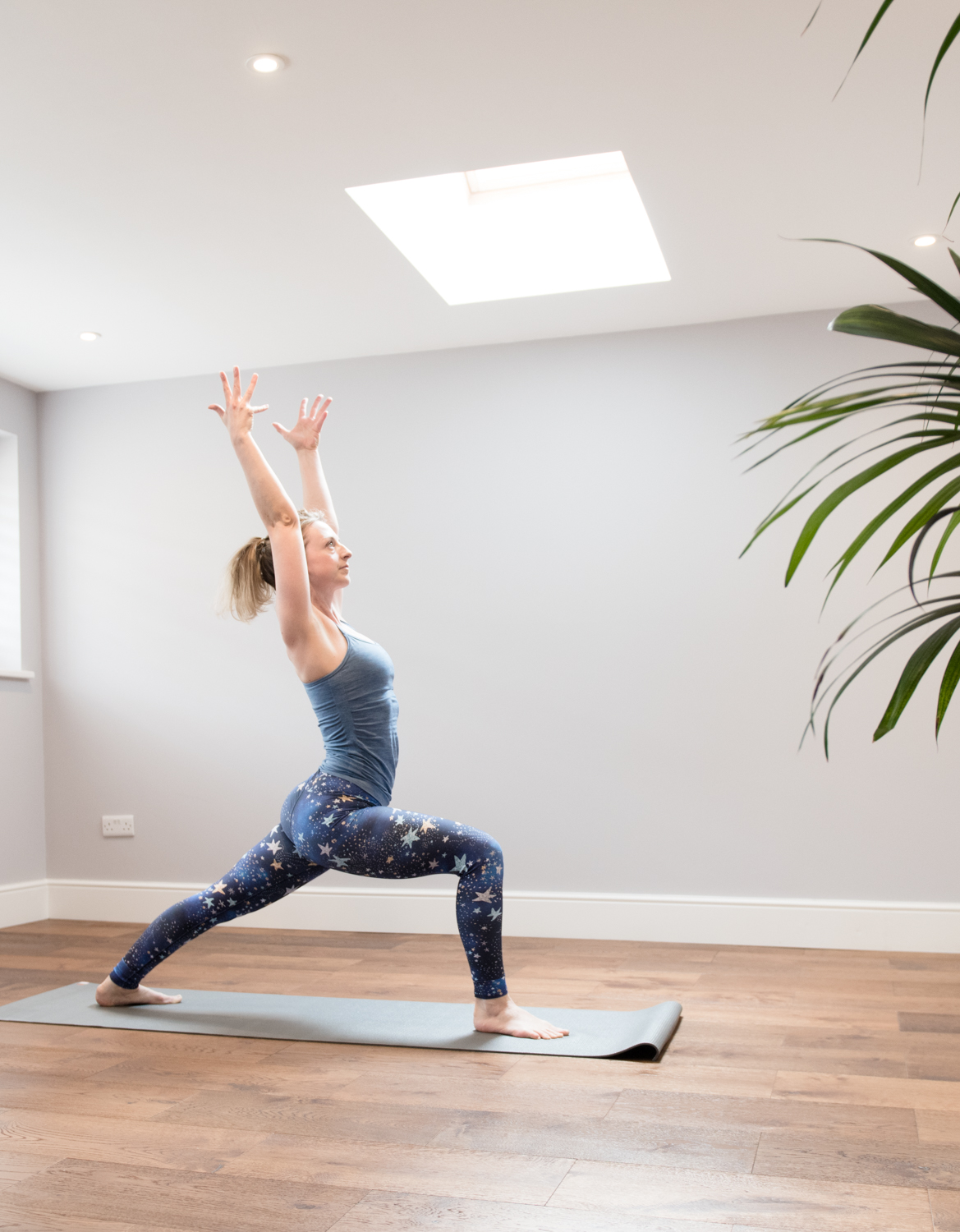 In vinyasa yoga classes, students coordinate movement with their breath in order to flow from one pose to the next. This moving meditation provides multiple physical and mental benefits:
Physically, sweat releases toxins and re-energises our bodies.
Mentally, the synchronised breathing relaxes the chatter of our mind and releases any blockage of energy flow throughout the body.
Other benefits include increased flexibility, mental focus, cardiovascular conditioning, calorie-burning and muscle development.
A research review published in the International Journal of Yoga in 2011 concluded that regular yoga practice can improve sleep, reduce stress, quell anxiety and help treat addiction.
Vinyasa is particularly effective at this as practitioners are encouraged to focus on their breath and bodily sensations. As a result, worries and cares become less prominent and overwhelming for the time you practise.
This kind of yoga also stills the mind, giving it the ability to process what the practice brings up to the surface — both the joyful and uncomfortable thoughts.
Your Teacher
Joanna Porter
Classes
Private or small group classes are available.
Get in touch for more details